with gratitude, compassion is my attitude,
donations, support, confirmation – I'm totally doing my part
Focus, surrender, love, God-given, tender,
Like a mothers' unconditional heart, my desire to empower
survivors has always been real – wisdom I must impart
God's putting me to the test with uneasy task, humbling myself,
to simply make that ask, God turning it over and over into an
abundance, overflowing with love, support,
happy darts from you, straight to my heart –
All because, I've found and I see the discipline of being
intentional with you and me, to ask from the start, the works
of the Lord, they all supplement my heart through your hands
I give all thanks of abundance to the great I AM
I decree, I declare an abundance in this atmosphere
Go Fund Me you see and pour out support for this
violence afflicted community
For healing, God, I think you, for awareness and clarity
no longer blind to a cause the entire world must see
because violence holds consequence and I'm here to come
to the support the survivors defense
Empowered against the silence, each woman stepping away
from and past domestic violence and into the light of
their brilliant abundance.
Blameless they are not, for you this I've fought, tearing
down cultures os hame, I walk with you and I want to know
your name, because violence cannot be forgotten, nor silence,
nor watered down, she has a name and this victim, you shall
not blame.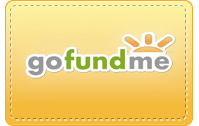 Support my efforts to attend #theblackupstart2k15 bootcamp and product development and production cost! I'm healing survivors and changing the culture of shame attached to violence.